HARMONIOUSLY BALANCED AND THICK BODY
Sold in sleeve of 10 capsules at a price of 9,50 лв..
Sold in sleeve of 10 capsules at a price of 9,50 лв..
Bridging the Ottoman Empire to Western Europe, Venice has a long history of importing the world's coffees and expertly roasting them to balance their diversity. The muse for our cup: delicately aromatic, all elements balanced harmoniously, caramel notes and thick body.
Aromatic profile
Balanced
Cup size

Espresso 40ml
Cup size

Ristretto 25ml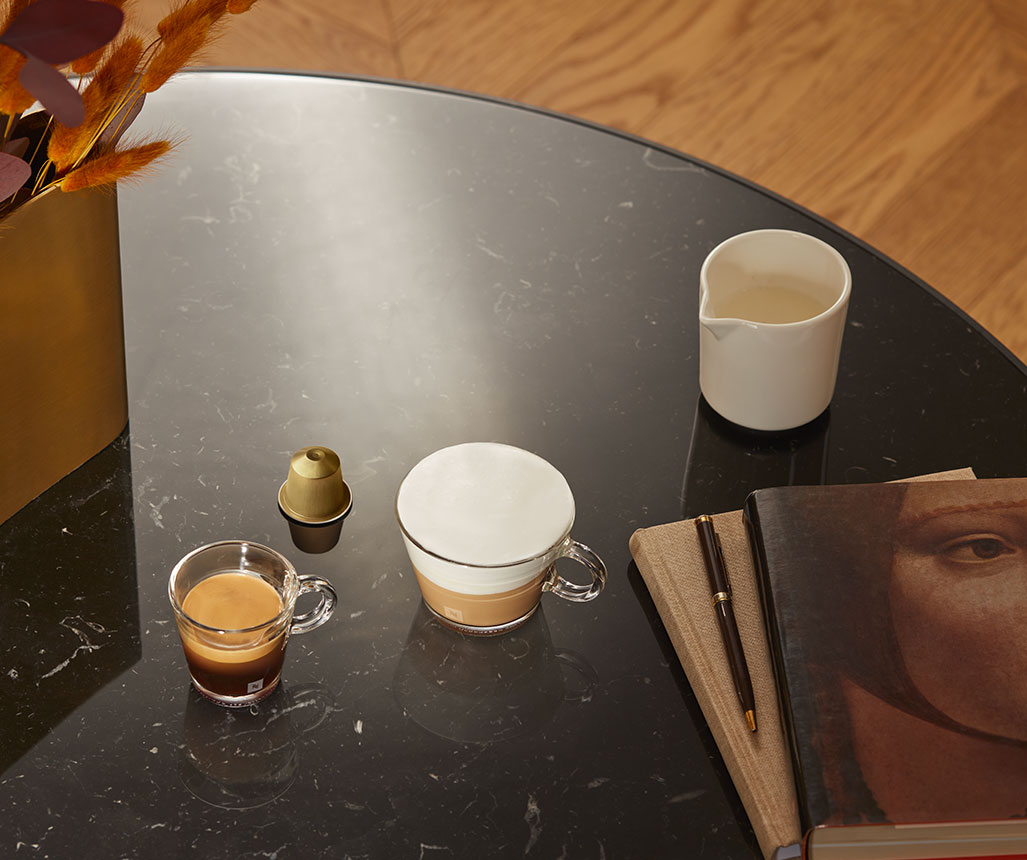 ORIGIN
Coffee first came to Italy through the port of Venice. The Venetians developed a finely tuned ability to know their green, unroasted coffee beans and became master blenders. It wasn't long before Italy's first coffee shops and coffee houses sprung up here – many with their own roasters serving up their own blends. We wanted to honor this distinct heritage by crafting the Ispirazione Venezia blend to reflect this creativity and know-how. One of Italy's biggest coffee imports is Brazilian Arabica, and so our experts began here. We blended in reputable, high-grown Arabicas from Central and South America with malty and fruit profiles that develop beautifully during roasting. We chose them because they bring the delicate aromas and rounded taste northern Italian coffee is known for.
ROASTING
This northern trade city is not just skilled in blending, but in roasting too. The coffee roasting tends to be lighter in the north of the country. That's why we gave the coffees in Ispirazione Venezia a medium roast that lands lighter than what you'll find in the south but is still remaining dark enough. It gives Ispirazione Venezia that rounded mouthfeel and mellowed acidity with just a hint of bitterness.
AROMATIC PROFILE
Ispirazione Venezia is a mellow, rounded and delicately aromatic coffee that will remind you of coffee beans fresh out of the roaster – taking you back in time to the early days of Italy's coffee trade. Its lighter roast keeps the delicate aromas intensely present while developing a thick body. In Venezia you can't miss the distinct cereal fragrance and those notes of sweet caramel that we all find so reassuring.
INGREDIENTS AND ALLERGENS
10 Ispirazione Venezia capsules of roast and ground coffee for the Nespresso system.
INGREDIENTS
Roast and ground coffee.
NET WEIGHT (FOR 10 CAPSULES)
56g

MADE IN SWITZERLAND