Item code:
7220.80
Isbn:
ЦВЕТЯ И ЗЪРНЕНА ЗАКУСКА
Sold in sleeve of 10 capsules at a price of 13,50 лв..
Sold in sleeve of 10 capsules at a price of 13,50 лв..
An easygoing blend of East African Arabicas smooth and with a juiciness gleaming through toasted cereal and floral notes.
Aromatic notes
Floral & cereal
Cup size
Gran Lungo 150ml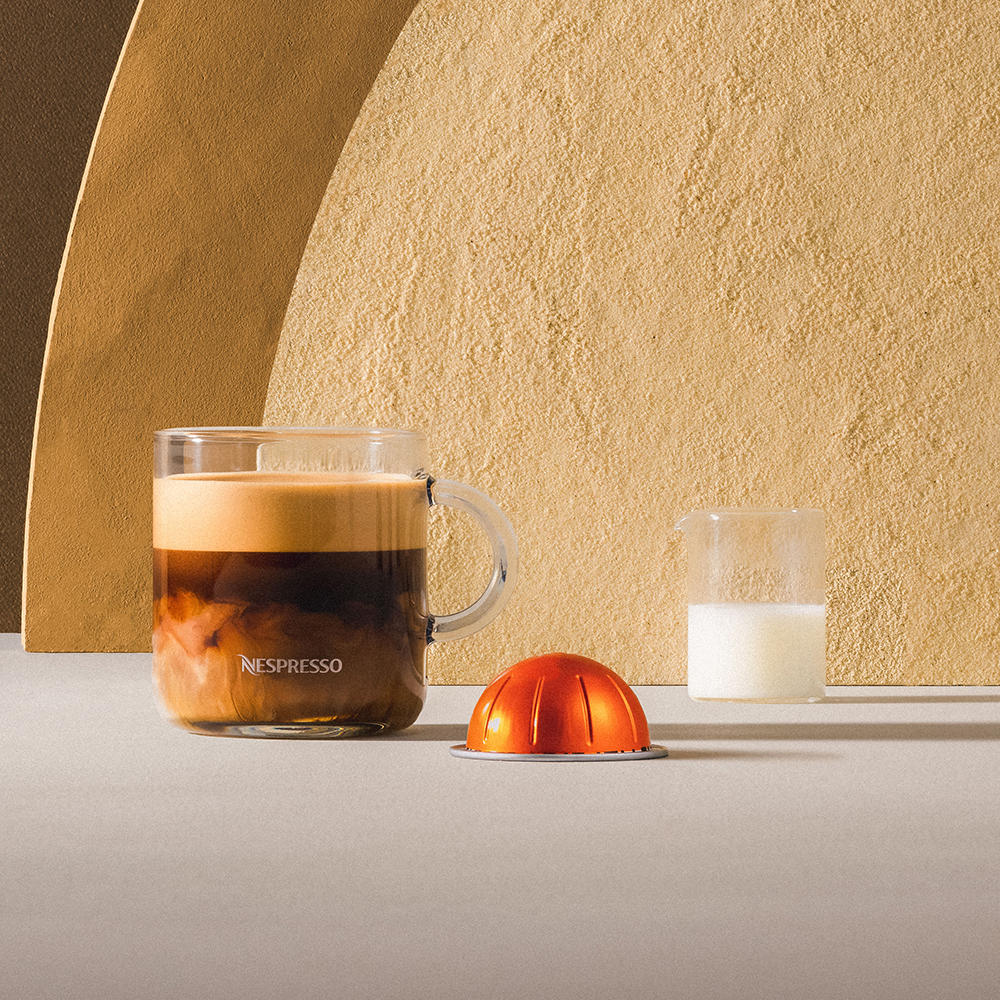 A sunrise on safari is the dream way of easing into a new day the glowing light nudging the crisp edge of early morning off with its growing warmth Inizio's all East African Arabica blend is a reflection of that. These world class coffees combine to bring a smooth bodied, exceptionally aromatic cup worthy to kick off every morning or kick back on any lazy afternoon Flickers of floral aromas, a hallmark of Ethiopian coffees, accent the warming toasted cereal note. We blended both naturally processed and washed Ethiopian Arabicas to bring a rich complexity to the cup. The washed Kenyan Arabica brings a touch of acidity and gives it a slightly longer, darker roast adds a bit of body. We give the Ethiopian beans a lighter, shorter roast to keep the florals intact. Together it makes for a medium roast coffee with an irresistible velvety mouthfeel
DESCRIPTION
Ease into that laid back Sunday feeling with this smooth juicy blend of East African Arabicas full of rich toasted cereal and wild floral notes.
ROASTING PROCESS
We split roast this medium roast coffee. The Ethiopian Arabicas get a lighter, shorter roast to keep those floral notes alive. A longer, darker roast of the Kenyan coffee adds body to this Vertuo coffee capsule. The brewing is also designed to bring out great crema while keeping the floral aromatics intact.
AROMATIC PROFILE
A juicy coffee that combines subtle floral and cereal notes.
MILK DESCRIPTION
Inizio becomes milkier in a Reverso recipe, with reduced acidity and a lot of sweetness, topped with a smooth texture and cereal and floral notes that are still present.
INGREDIENTS AND ALLERGENS
10 Inizio capsules of roast and ground coffee for the Nespresso Vertuo system.
ORIGIN:
Ethiopia - Kenya
SPECIES: Arabica
MADE IN SWITZERLAND