Item code:
7222.80
Isbn:
ФЛОРАЛНО И ДЕЛИКАТНО
Sold in sleeve of 10 capsules at a price of 14,90 лв..
Sold in sleeve of 10 capsules at a price of 14,90 лв..
A medium light roast that reveals the distinct flowery aromatics of the signature dry processed Arabica in this blend.
Aromatic notes
Floral and delicate
Cup size
Gran Lungo 150ml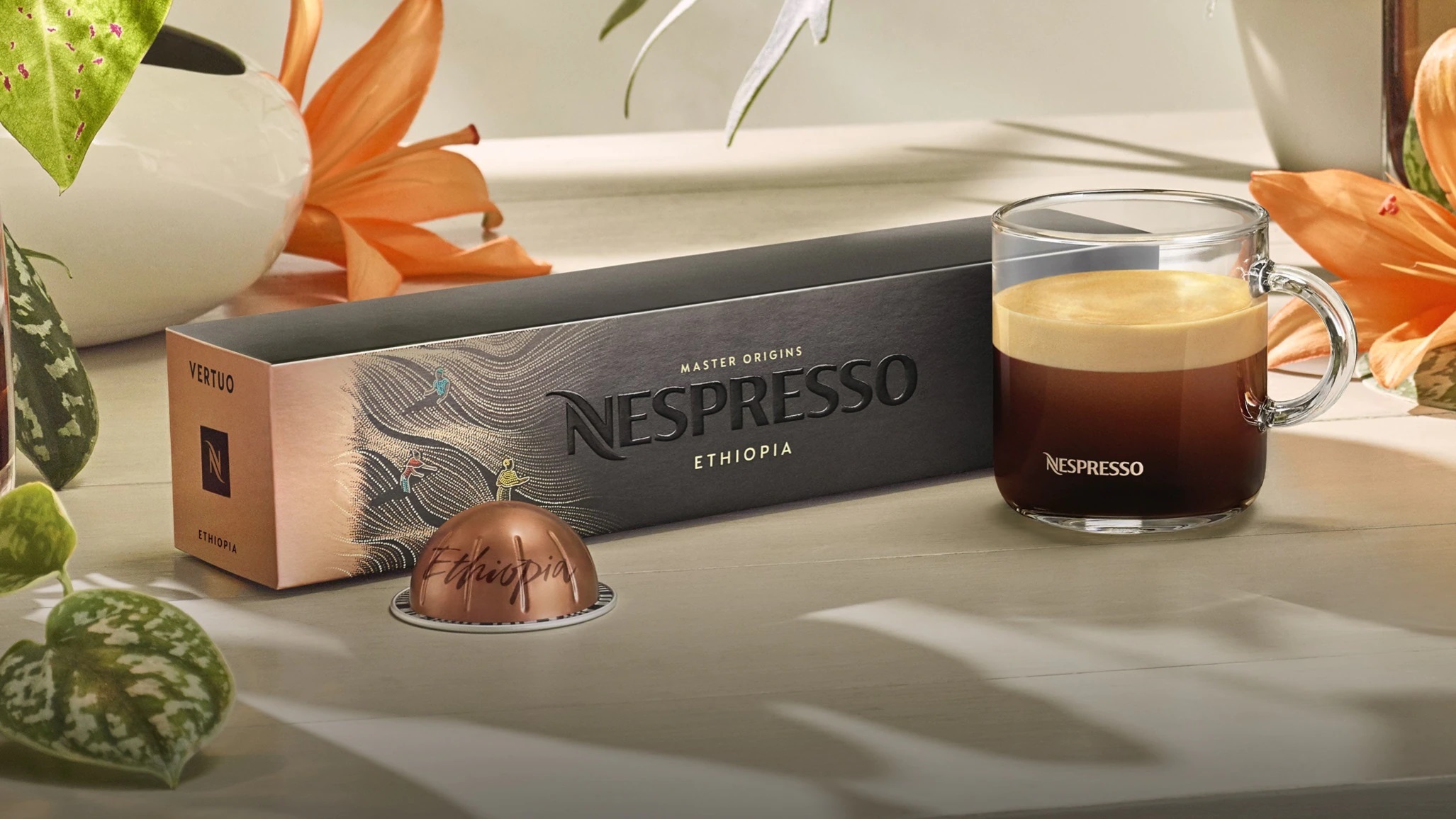 Breathe in this Master Origins coffee and catch that heady floral aroma? And the wild blueberry and slight musky notes? Those come from the sun dried coffee in Ethiopia with dry processed Arabica Ethiopian farmers have used the dry processing method for longer than anyone else. For up to four weeks, the sun shines down on the Arabica coffee as the Ethiopian farmers carefully hand turn it at regular intervals to ensure it dries evenly. Getting it just right means layers of sweetness and ripe fruit flavours seep into the heart of those Ethiopian coffee beans.
DESCRIPTION
Dry processed Ethiopian Arabica brings alluring aromatics to this blend you'll taste everything from ripe blueberry notes to delicate florals.
ROASTING PROCESS
We roast this Master Origins coffee in two splits It is light and medium roasted to keep the more delicate notes alive and singing through the unveiled wilder, heavier aromatics of this Ethiopian coffee.
AROMATIC PROFILE
Ethiopia is a naturally flowery coffee that gains fruitiness and complexity from its signature drying method, revealing ripe blueberry notes and a hint of musk.
MILK DESCRIPTION
Why not try Ethiopia with dry processed Arabica as a Latte? Adding milk to this coffee highlights its enticing blueberry and flowery notes.
INGREDIENTS AND ALLERGENS
10 Ethiopia capsules of roast and ground coffee for the Nespresso Vertuo system.
ORIGIN:
Ethiopia
SPECIES: Arabica
MADE IN SWITZERLAND