Sold in sleeve of 10 capsules at a price of 14,50 лв..
Sold in sleeve of 10 capsules at a price of 14,50 лв..
The Mug Coffee whose pure Arabicas make it both intensely aromatic and deliciously smooth.
Aromatic notes
Rich and strong
Cup size
Mug 230ml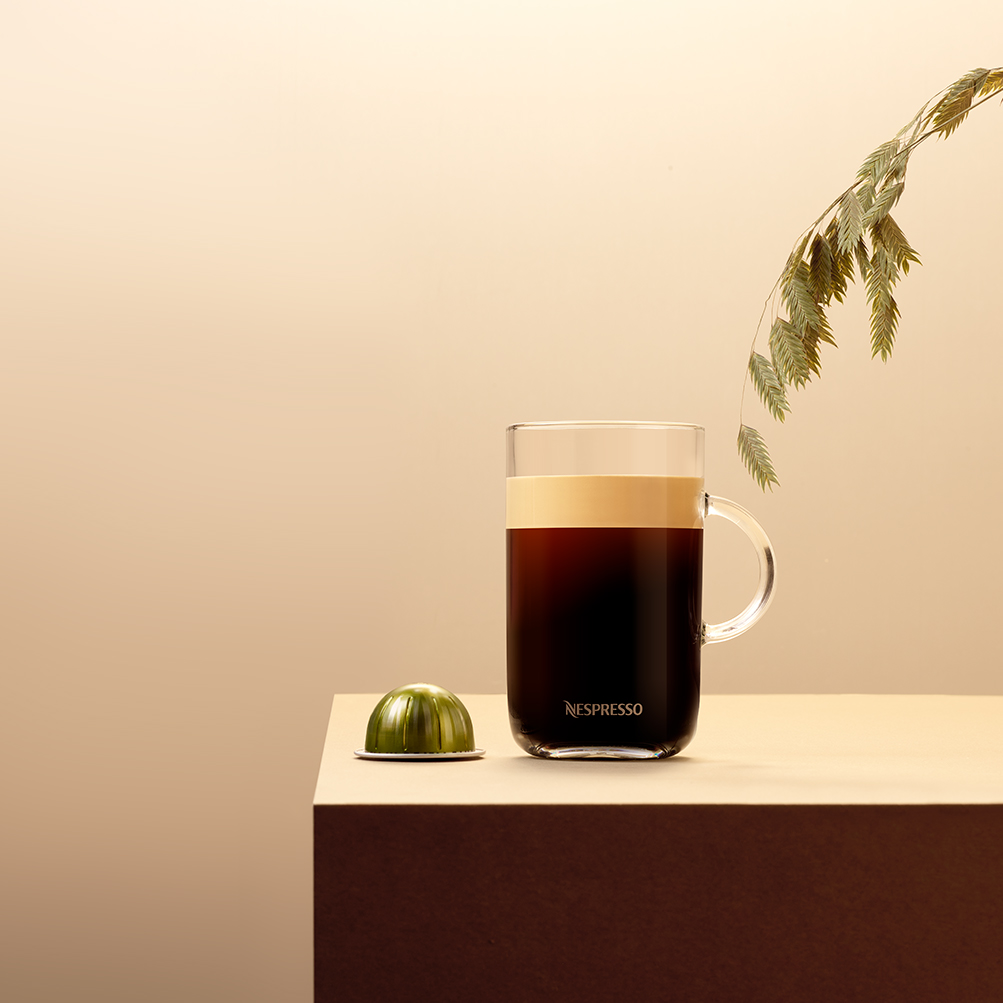 Stormio 's a darkly roasted blend that rushes in with this myriad of aromas. But that all that strength could come from pure Arabica coffees? A long, slow roast intensifies the Nicaraguan and Guatemalan cereal aromatics to notes of spice and wood. They're all high grown Arabica coffees that we give that deep roast to build the rich intensity. But this Vertuo coffee pod remains smooth and full bodied. Milk may mellow out Stormio but you'll still taste the powerful roasted notes that blow you away with a gathering storm.
DESCRIPTION
Taste the aromatic force of our dark roasted all Arabica blend Nicaraguan and Guatemalan beans gather strong notes of wood and spice to your palate.
ROASTING PROCESS
A dark and slow roast builds the rich intensity of these Central American Arabica coffees. A coarse grind helps keep Stormio 's bold character its full body and its coffee crema. When you brew Stormio it gets a long pre wetting time and a high water temperature it allows expression of the spicy, woody notes.
AROMATIC PROFILE
Stormio 's aromatics strike you with gale force that this Nespresso intenso could carry all the intensity of those spicy, woody, cereal aromas and still be smooth and full bodied makes it a delightfully surprising long black or Americano.
MILK DESCRIPTION
Adding milk softens the intensity of Stormio but distinct roasted notes remain.
INGREDIENTS AND ALLERGENS
10 Stormio capsules of roast and ground coffee for the Nespresso Vertuo system.
ORIGIN:
Nicaragua, Guatemala, Others
SPECIES: Arabica
MADE IN SWITZERLAND