Sold in sleeve of 10 capsules at a price of 10,50 лв..
Sold in sleeve of 10 capsules at a price of 10,50 лв..
World Explorations Tokyo Vivalto Lungo captures the heart of the Japanese coffee tradition marked by purity, simplicity, and elegance. Their traditional long black cup is an aromatic invitation to pause and savour the coffee's delicious complexity and refined taste.
Cup size

Lungo 110ml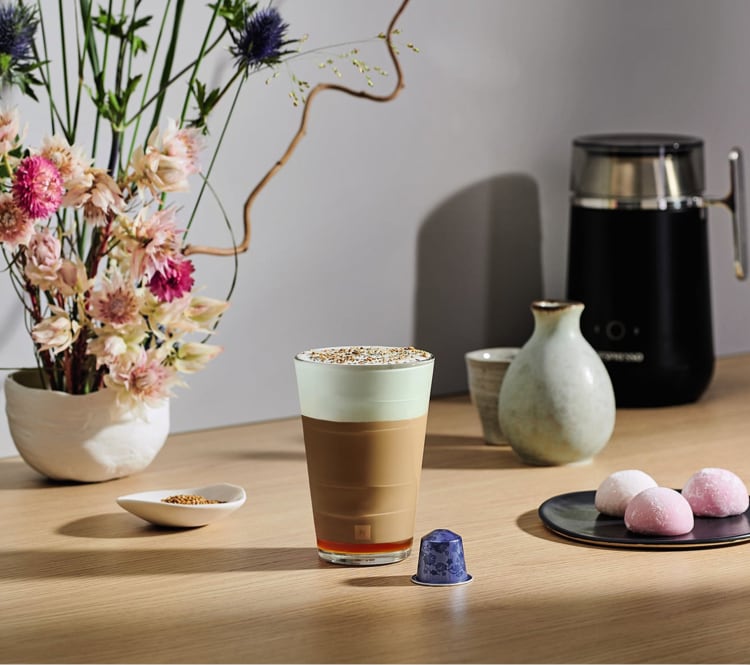 AROMATIC PROFILE
Tokyo Vivalto Lungo combines aromatic, flowery notes, refined roastiness and a hint of fruit for a balanced and complex profile.
ROASTING
A shorter, lighter roast of Ethiopian coffee beans preserves the coffee's acidity and delicate flowery notes. Longer, darker roast of Mexican beans helps develop some intensity and body, while still maintaining the balanced character of the blend.
ORIGIN
A combination of Ethiopian and washed Mexican Arabicas contrast beautifully to give this Lungo a rich flavor with delicate floral and fruity notes.
SAVOR WITH MILK
Try Tokyo Vivalto Lungo as a Latte for a creamy, sweet and balanced cup. A splash of milk will still preserve the coffee's roasted notes and a fine touch of fruitiness.
SUSTAINABILITY FIRST
Whether sourcing beans from AAA-accredited farmers, planting 3.5 million trees on small coffee farms or using responsible and traceable aluminium for our recyclable capsules, Nespresso always puts sustainability and quality first.
MILD AND DELICATELY TOASTED COFFEE