Sold in sleeve of 10 capsules at a price of 12,90 лв..
Sold in sleeve of 10 capsules at a price of 12,90 лв..
The double shot whose short and intense roast doesn't hide the woody, earthy aromatic notes of its Latin American Arabicas.
Aromatic notes
Dense and wild
Cup size
Double Espresso 80ml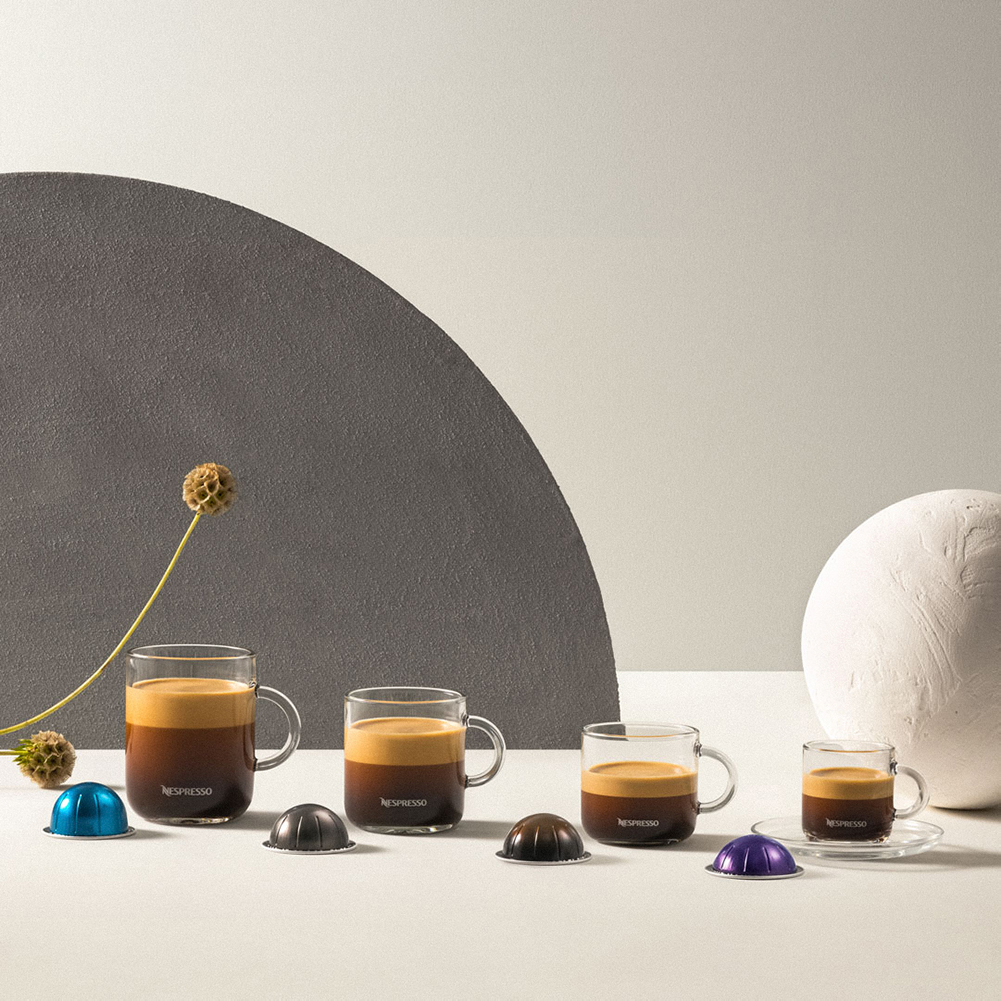 Double Espresso Chiaro is a blend of Latin American Arabica coffees. This double espresso has both washed and dry processed Arabicas in it. The two coffee processes give distinctly different aromatic profiles and so we split roast the two kinds to bring out the best in each Intense and short roasts of both coffees bring power without hiding the coffees' woody, earthy aromas. This Nespresso Vertuoline double shot's the last course go ahead and finish off your meal with a bang.
DESCRIPTION
Split roasting washed and Natural Latin American Arabicas allow woody, earthy aromas to arise from the intense taste of this double shot.
ROASTING PROCESS
We split roast the coffees in this espresso lungo Double Espresso Chiaro's washed Arabicas are roasted separately from the dry processed Arabicas even though both get an intense and short roast. The two processes give the coffee's distinct aromatic profiles split roasting allows us to bring out the best of each coffee in this double espresso coffee.
AROMATIC PROFILE
Double Espresso Chiaro is intense, but those woody, earthy notes give this double shot coffee such balance that it remains approachable.
MILK DESCRIPTION
With milk alone, surprisingly prominent notes of caramel jump to the fore and a thick, creamy texture develops.
INGREDIENTS AND ALLERGENS
10 Double Espresso Chiaro roast and ground coffee capsules for the Nespresso Vertuo system.
ORIGIN:
Brazil - Colombia - Other
SPECIES: Arabica
MADE IN SWITZERLAND