Item code:
7244.80
Isbn:
ПЪЛНО ТЯЛО И КАЙМАК
Sold in sleeve of 10 capsules at a price of 11,50 лв..
Sold in sleeve of 10 capsules at a price of 11,50 лв..
A full bodied and creamy decaffeinated espresso with its boldness emanating from the intense roast of Latin American Arabicas.
Aromatic notes
Full bodied and creamy
Cup size
Espresso 40ml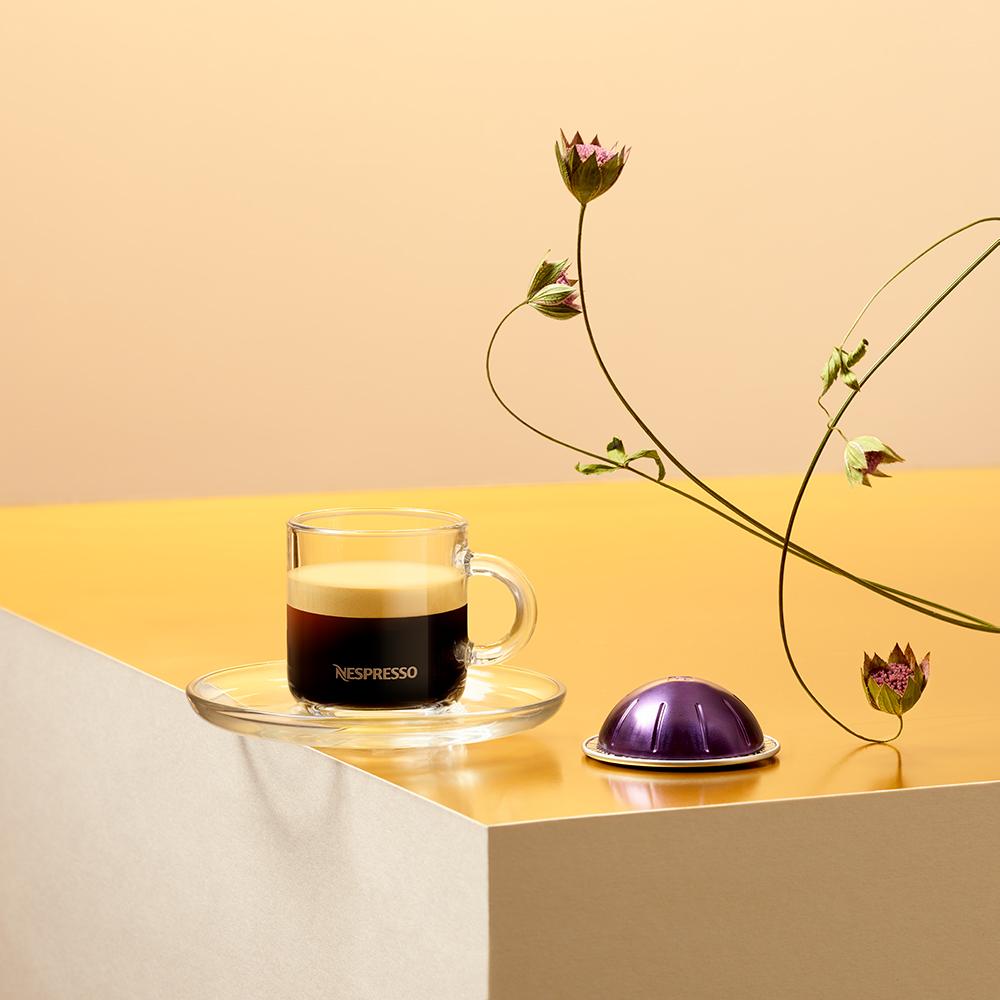 When Altissio Decaffeinato walks in, you'll notice. The full bodied, bold espresso taste comes from blending South American Arabicas with Robusta. A Costa Rican Arabica adds its soft cereal note. All decaffeinated, the taste of the highly roasted Altissio Decaffeinato is true to the original still cloaked in creamy royal robes.
DESCRIPTION
Altissio Decaffeinato is no less cloaked in a creamy cereal note than Altissio. The decaffeinated Latin American Arabicas still get an intense roast.
ROASTING PROCESS
A green coffee blend, following inspiration from the traditional Altissio recipe. The majority of the blend is composed of Arabicas going through a dark and short roast.
AROMATIC PROFILE
Altissio Decaffeinato's bold espresso taste is cloaked in a creamy cereal note. This Vertuo coffee capsule is full bodied and has a thick, velvety crema full of rich roasty notes.
MILK DESCRIPTION
The addition of milk complements its natural full body.
INGREDIENTS AND ALLERGENS
10 Altissio Decaffeinato roast and ground coffee capsules for the Nespresso Vertuo system.
ORIGIN:
India – Brazil – Other (Costa Rica)
SPECIES: Arabica - Robusta
MADE IN SWITZERLAND
HIGHLY INTENSE AND POWERFUL