Item code:
7234.80
Isbn:
ГЛАДКО И БАЛАНСИРАНО
Sold in sleeve of 10 capsules at a price of 0,00 лв..
Check availability in Nespresso boutiques
The decaffeinated take on our easy drinking blend of Latin American Arabicas with a delightful smooth cereal note and honeyed sweetness.
Aromatic notes
Smooth and balanced
Cup size
Mug 230ml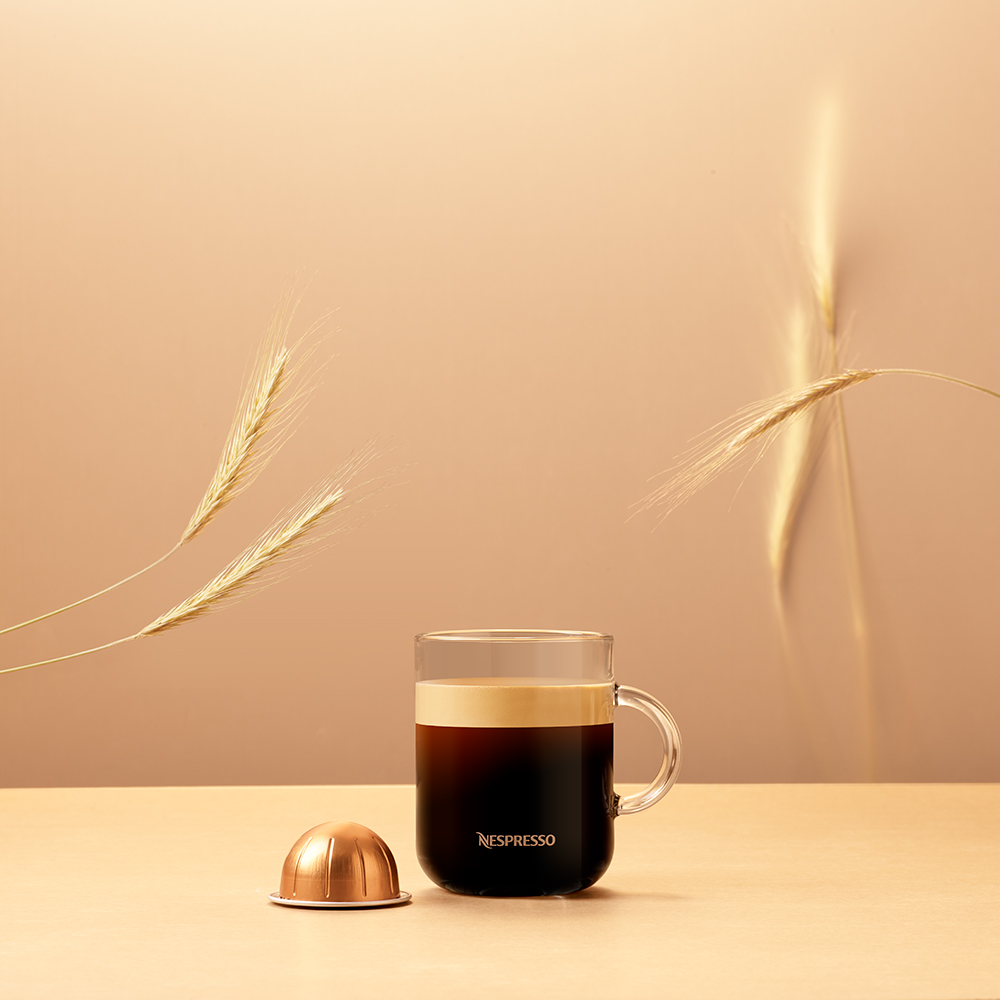 You've already fallen for Melozio Decaffeinato. It's a harmonious blend of Latin American Arabicas, just like Melozio but decaffeinated and yet still singing with smooth cereal notes and honeyed sweetness. This decaf Vertuo coffee still carries that recognizable aroma of delight. We chose Brazilian coffee of the Bourbon variety because it's loved for its sweetness and distinct cereal note. Our split roast keeps that character intact and lets the lightly roasted Central American Arabicas round out this decaf blend. Together these decaffeinated Latin American Arabicas become one sweet and smooth coffee. It's hard not to fall for this one.
DESCRIPTION
Melozio Decaffeinato delights twice. Its Latin American Arabicas still sing with smooth cereal and honeyed sweetness even after decaffeination.
ROASTING PROCESS
We split roast this Vertuo coffee pod's Arabica coffees. It allows the Brazilian Bourbon to develop its cereal note to become a sweet and smooth coffee. Lightly roasting the other Arabicas rounds out Melozio.
AROMATIC PROFILE
Melozio Decaffeinato delights with its classic cereal note, honeyed sweetness and smoothness.
MILK DESCRIPTION
Adding milk opens up the softer, sweeter side of this coffee, enhancing the biscuity notes.
INGREDIENTS AND ALLERGENS
10 Melozio Decaffeinato capsules of roast and ground coffee for the Nespresso Vertuo system.
ORIGIN:
Brazil – Costa Rica - Other
SPECIES: Arabica
MADE IN SWITZERLAND