Sold in sleeve of 10 capsules at a price of 10,50 лв..
Sold in sleeve of 10 capsules at a price of 10,50 лв..
World Explorations Shanghai Lungo is a smooth, fruity blend of Arabicas from four distinct origins that represent the diverse taste of a modern city like Shanghai. Trendy and forward-facing, the emerging coffee taste in the city is ever evolving and you are as apt to find an intense blend as you are a milder, smoother cup in the city's high-end coffee shops.
Cup size

Lungo 110ml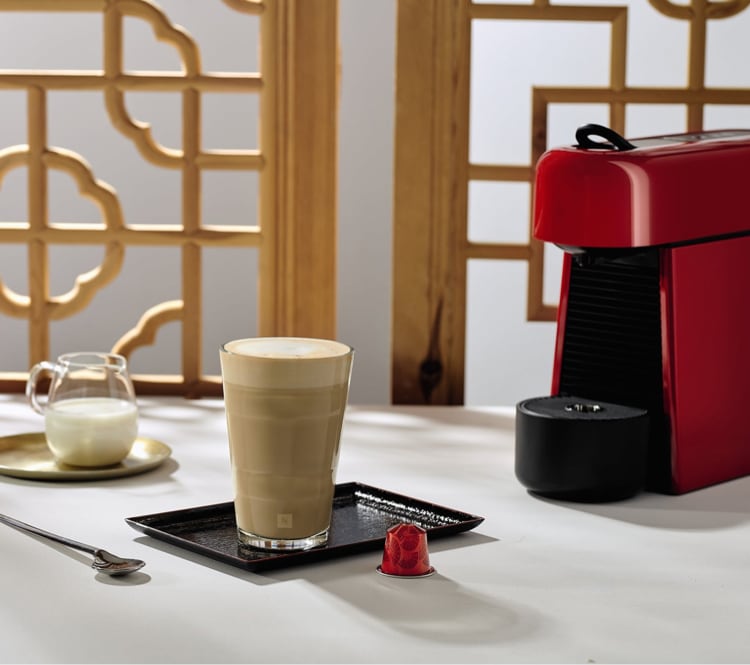 AROMATIC PROFILE
Shanghai Lungo is a fruity blend with aromatic notes reminiscent of oranges, peach and red fruit. Berry notes and fine acidity add to the smoothness of the blend.
ROASTING
Shanghai Lungo is roasted in two fast and light splits, allowing us to get precise results from each part while preserving the delicacy of the blend. A fine grind and medium capsule load keep it from becoming too mild.
ORIGIN
Crafted from Kenyan, Chinese and Indonesian Arabicas, this distinctive light-roast blend will please the palate with its smoothness and fine berry notes.
SAVOR WITH MILK
Add a dash of milk to Shanghai Lungo to turn it into a deliciously creamy cup with plenty of fruitiness and citric notes.
SUSTAINABILITY FIRST
Whether sourcing beans from AAA-accredited farmers, planting 3.5 million trees on small coffee farms or using responsible and traceable aluminium for our recyclable capsules, Nespresso always puts sustainability and quality first.
MILD AND DELICATELY TOASTED COFFEE